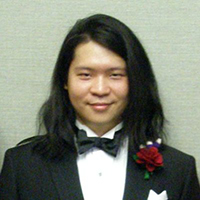 James is a New York based lawyer, diplomat and entrepreneur. Prior to entering the private practice, James served as trusted adviser to the Senior Adviser of a United Nations Under-Secretary-General, performing the essential functions of Legal, Executive and Political Affairs Officers.
In his private practice, James primarily helps United States and overseas businesses in a wide range of legal matters, including the incorporating or forming companies in the US; designing and implementing complex corporate structures; evaluating and mitigating business risks; preparing contracts, powers of attorney, policies, and other legal or quasi-legal documents; negotiating deals; and by providing outside general counsel services. He is versed in the apostille and authentication processes sometimes required for US organizations to do business in other countries. Stemming from his prior work with the United Nations, James continues to assist New York's diplomatic community by helping with the preparation of documents and by providing support during multilateral consultations.
During his time at the United Nations, James played critical roles in risk and crisis management, corporate strategy, and engagements with Heads of State and Government. He also managed the Office of the Senior Adviser's portfolios on Mayors, Senior United Nations Officials, and Permanent Representatives and Observers to the United Nations. Over the course of his service, he has had the honor of preparing briefing notes to Their Excellencies the United Nations Secretary-General, Deputy Secretary-General, and the 69th President of the General Assembly.
As principal legal adviser in the Office of the Senior Adviser, James was deeply involved in business matters where the judgment or insight of a lawyer was necessary or helpful, including transactions and interactions with multinational organizations, publicly listed companies, intergovernmental organizations, non-governmental organizations (NGOs), other United Nations system organizations, and municipal governments. He also supported the crafting of diplomatic notes and letters.
In the above capacity, he also served as Acting General Counsel to a United States 501(c)(3) public charity affiliated with the Office of the Senior Adviser, formed to support and further United Nations objectives, working alongside luminaries such as State Legislators, eminent academics, and media and cultural leaders. As Acting General Counsel, he advised the Board of Directors, Advisory Council and and the organization's Chief Executive on a plethora of issues such as corporate governance, corporate law, and not-for-profit law. James was a key player in developing the management, organizational and international structures of the organization.
James continues to work with the Senior Adviser and former colleagues on a consultative basis.
James earned his Juris Doctor from Brooklyn Law School, where he specialized in International Law with an emphasis in International Business Law. He served on the Executive Board of the Brooklyn Journal of Corporate, Financial and Commercial Law as Executive Articles Editor. He received a CALI Excellence for the Future Award in Food and Drug Law in 2011, and the International Economic Law Prize in 2012.
Prior to pursuing law, James was a championship level ballroom dancer, and was dance partners with a former Blackpool champion. James also holds a Bachelors' degree in Dance from the University of Oregon.