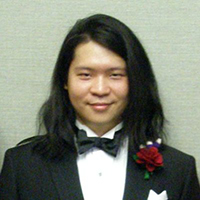 James J. Hsui (徐建平)
Attorney and Counselor-at-Law
Principal, James Hsui, PLLC
Licensed to Practice Law in New York
+1 929 376 8888 | james.hsui@jameshsuilaw.com
James is a New York based lawyer, diplomat and entrepreneur. Prior to entering the private practice, James served as trusted adviser to the Senior Adviser of a United Nations Under-Secretary-General, performing the functions of Legal, Executive and Political Affairs Officers.
In his private practice, James primarily helps United States and overseas entities in a wide range of legal matters, including the incorporating and forming of companies and non-profits in the U.S.; designing and implementing complex institutional structures; evaluating and mitigating business and compliance risks; preparing contracts, powers of attorney, policies, and other legal or quasi-legal documents; negotiating deals; and securing copyright, trademarks and other intellectual property rights.
Stemming from his prior work with the United Nations, James has unique insight into the intricacies involved in cross-border and international transactions and operations, both from the for-profit and non-profit perspectives. He has played a critical role in negotiations involving foreign (non-U.S.) entities, and with entities enjoying diplomatic or sovereign immunity; advised on compliance with, and managed compliance plans concerning, the extraterritorial application of U.S. laws, such as international sanctions administered by the U.S. Office of Foreign Assets Control and the Foreign Corrupt Practices Act; structured bilateral and multilateral partnerships to promote social good; and provided counsel on copyright and trademarks at the international level. James is also versed in preparing internationally enforceable contracts supported by international treaties, as well as preparing U.S. legal documents to be used in foreign countries through the apostille and authentication processes.
James continues to support New York's diplomatic community. He has assisted with the preparation of documents and organizational support during bilateral and multilateral consultations with high-level officials from government and the United Nations; provided on the ground support for United Nations meetings and conferences; prepared speeches and talking points for use on the international stage; drafted and reviewed diplomatic correspondence to Heads of State and ambassadors; and provided counsel with regard to international political strategy. James has also provided external counsel to international organization staff related to the standards of conduct of the international civil service, and related internal rules and regulations; supported the preparation of international instruments including treaties, declarations and memoranda of understanding; and advised on the privileges and immunities of diplomats under U.S. and international law.
During his time at the United Nations, James played critical roles in risk and crisis management, corporate strategy, and engagements with Heads of State and Government. He also managed the Office of the Senior Adviser's portfolios on Mayors, Senior United Nations Officials and Ambassadors. Over the course of his service, he has had the honor of preparing briefing notes to Their Excellencies the United Nations Secretary-General, Deputy Secretary-General, and the 69th President of the General Assembly.
In his role as principal legal adviser to the Senior Adviser, James was deeply involved in business of the office, including transactions and interactions with multinational organizations, publicly listed companies, intergovernmental organizations, non-governmental organizations (NGOs), other United Nations system organizations, and municipal governments. He also supported the crafting of diplomatic correspondence and advocacy materials, and oversaw the procurement processes of the Office of the Senior Adviser.
James also serves as General Counsel to an internationally operating United States 501(c)(3) public charity that was formed to support and further United Nations objectives, particularly in Africa and the African Diaspora. In this role, he advises the Board of Directors, Advisory Council and officers on a plethora of issues such as corporate governance, fundraising, corporate law, and not-for-profit law. Established as an informal association in the early 2000s, James was a key player in the organization's drive towards achieving 501(c)(3) tax-exempt status, and in the development of the organization's management, organizational and international frameworks of the organization. Working alongside former and current United Nations staff, legislators, academics, and leaders in media and culture, James is proud to join the race to ensure that our common home – our mother earth – is one characterized by peace, justice, respect, human rights, tolerance and solidarity.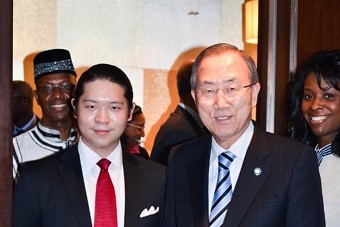 James earned his Juris Doctor from Brooklyn Law School, where he specialized in International Law with an emphasis in International Business Law. He served on the Executive Board of the Brooklyn Journal of Corporate, Financial and Commercial Law as Executive Articles Editor. He received a CALI Excellence for the Future Award in Food and Drug Law in 2011, and the International Economic Law Prize in 2012.
Prior to pursuing law, James was a championship level ballroom dancer, and was dance partners with a former Blackpool champion. James also holds a Bachelor or Science degree in Dance from the University of Oregon.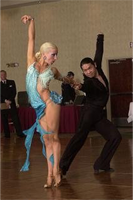 In serving each client, James holds firmly to the ideals of the international civil servant, and is committed to the highest levels of efficiency, competence and integrity.