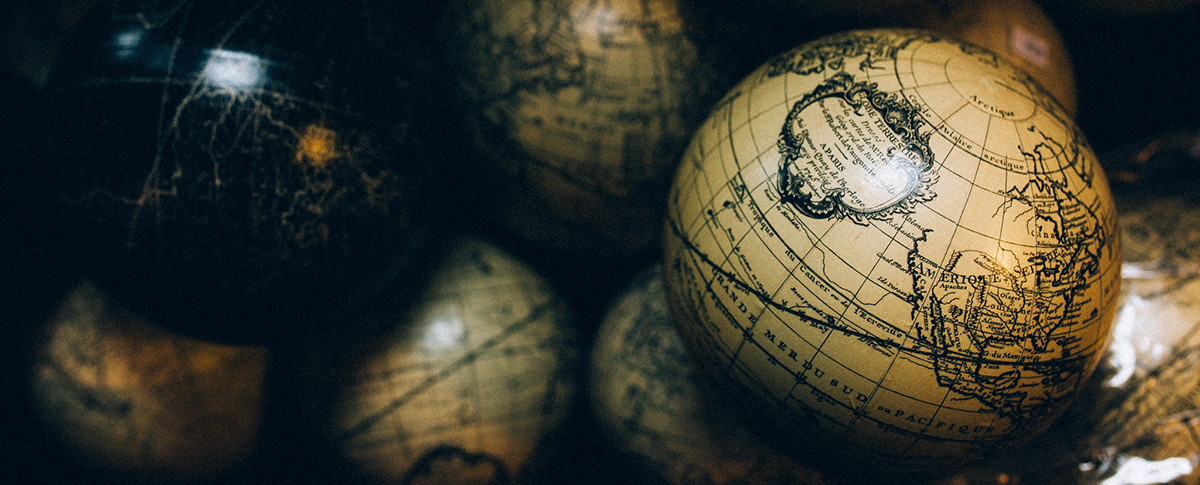 Public & Private
International Law
Lawyer


New York City – New York
What is Your Global Vision?

Our New York International Law Attorney can Help!
You have an international mission.
You have the vision and drive to achieve it, but you know international law comes with a host of complexities and considerations. You would like someone who can guide you through the turbulent waters of international laws and regulations – a trusted international law adviser who can help you handle the legal stuff, and walk together with you towards achieving what you envision.
Our firm is well versed in international law, international relations and diplomacy. Before founding our New York City law firm, James Hsui, our public and private international law attorney served as legal adviser in the largest international (intergovernmental) organization in the world. When you work with our firm, you can rest assured you will receive direct legal counsel from a seasoned veteran in international law, dedicated to amplifying your vision and voice.
How can we help you achieve your vision?
Hi! I'm James, principal international law attorney at our New York City based law firm. I've worked with governments, international organizations, diplomats, non-governmental organizations and businesses in order to secure the interests of my clients in the United States and throughout the world. Let me help you navigate through the legal and political minefields on the path towards achieving your mission.
What Others are Saying About our New York International Law Attorney
Mr. Hsui was tremendously helpful in aiding with the resolution of a strained cooperative venture between my family in China and their associates in New York . . . . Mr. Hsui's insight and resourceful autonomy has demonstrated . . . we would not have been able to achieve the same results without his expertise. – S.W.
★★★★★
James did a wonderful job on short notice, and improved on our initial strategy with great legal arguments. We were very impressed by his knowledge and skills. I am very glad we retained him as our legal counsel – A.Z.
★★★★★
I've worked with James on several high profile projects, and trust him to have my back and get the job done. He continues to impress me with intuitiveness and sense of organization. . . . He will move mountains for you. – K.D.
★★★★★
How can our New York International Lawyer help?
Free Initial Consultation of up to One Hour with James Hsui at our New York City Law Firm
---
Legal Services Provided by our New York International Law Attorney Lawyer
James Hsui, our international law attorney provides legal counsel and support to governments, businesses, international organizations, nonprofits, non-governmental organizations, diplomats and entrepreneurs in New York City and internationally. He has advised on a wide range of international law legal matters including treaty making, cross-border transactions and operations, international sanctions, the standards of conduct of international civil servants, transactions with governments and international organizations, and the privileges and immunities of diplomats and diplomatic missions. With extensive experience in international relations, and having worked with heads of state and dignitaries of the highest diplomatic rank, our New York international law attorney can be trusted to handle all legal matters with political savvy, discretion and diplomacy. All international law legal services are performed by or under the direct oversight of our international law attorney in our NYC office, and you can take confidence in the firm's commitment to the highest standards of integrity, competence and efficiency.
Here are some of the services provided by our New York international law attorney:

Public International Law
Draft, review and negotiate treaties, memoranda of understanding, declarations, diplomatic notes and letters, and other international instruments. Counsel on the formation of international (intergovernmental) organizations. Provide external counsel on the standards of conduct of international civil servants, and international organization regulations and rules. Counsel on rights and obligations under international agreements. Provide on the ground support in bilateral and multilateral negotiations and consultations. Counsel related to the privileges and immunities of diplomats, diplomatic missions and international organizations.
Diplomatic & Government Communications
Prepare, review and sanitize communications to and from heads of state, heads of government, senior international organization officials and other high-level dignitaries. Provide on the ground support during diplomatic and international organization meetings, negotiations and consultations. Prepare and review talking points, speeches and briefing notes for high-level dignitaries, and international organization and government officials. Prepare, review, edit and sanitize meeting minutes, records, consents and resolutions.
International & Cross-Border Transactions
Prepare, review and counsel on contracts and memoranda of understanding with foreign businesses and organizations, foreign governmental entities, and international (intergovernmental) organizations. Counsel on enforceability of international and cross-border agreements. Negotiate international transactions with foreign and international parties. Advise on international treaties including the United Nations Convention on the Enforcement of Foreign Arbitral Awards and the Convention on the International Sale of Goods.
International Business Compliance
Counsel on international economic sanctions administered by the Office of Foreign Assets Control of the U.S. Department of Treasury and U.S. export controls, in relation to nonprofit activities. Counsel on the foreign corrupt practices act. Counsel on equivalency determinations and expenditure responsibility with respect to international grant making by private foundations and donor advised funds.
International Intellectual Property
Counsel on international intellectual property treaties, including the Berne Convention for the Protection of Literary and Artistic Works, and the Paris Convention on the Protection of Industrial Property.
International Organization Affiliations
Advise on consultative, observer status and other affiliations with international (intergovernmental) organizations. Advise on procedures and processes for affiliations. Advise on compliance with a obligations arising out of affiliations.
---
Let our New York Public & Private International Law Attorney Help You!
Free Initial Consultation of up to One Hour with James Hsui at our New York City Law Firm