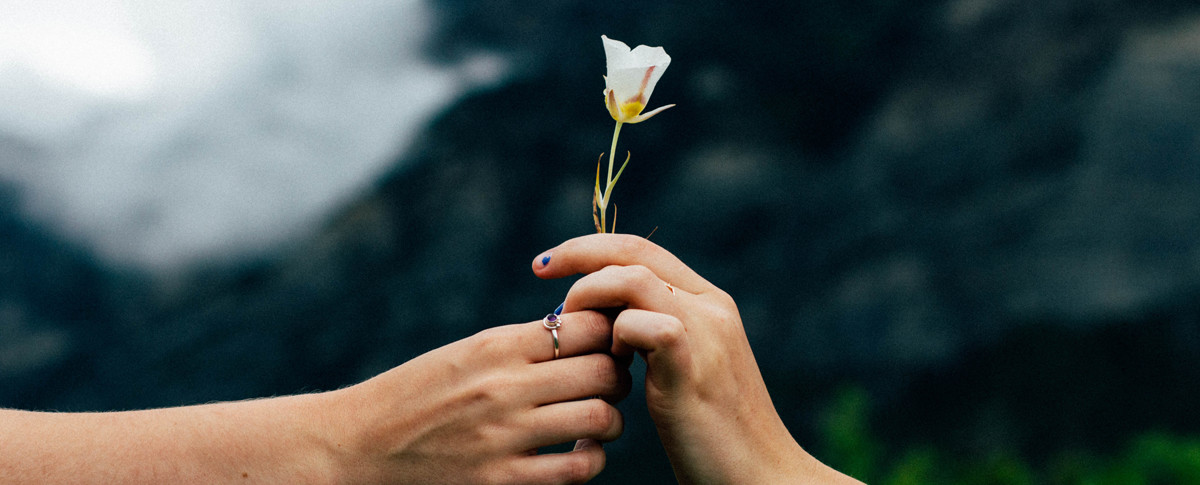 Nonprofit, 501(c)(3) & NGO
Lawyer


New York City – New York
So You Want to Change the World?

Our New York Nonprofit Lawyer can Help!
Imagine the world you want.
You have the passion and vision to get there, but you know nonprofit law can be complex and harsh. You would like someone who can guide you through the maze that government regulators have built around us – a trusted nonprofit adviser who can help you handle the legal stuff, and walk together with you towards achieving the world you envision.
There are nonprofit lawyers, and there are business lawyers who work with nonprofits on the side. At our New York City law firm, nonprofits come first! Before founding our firm, James Hsui, our nonprofit attorney served as legal adviser in the largest nonprofit in the world. When you work with our firm, you can rest assured you will receive direct legal counsel from a trusted veteran in nonprofit law who will be dedicated to amplifying the vision and voice of your organization.
Let us help you create a better world.
Let us help you achieve your vision.
Hi! I'm James, principal nonprofit attorney at our New York City based law firm. I've worked with 501(c)(3)s, NGOs, civil society and other nonprofit organizations in the United States and internationally to create a more peaceful, sustainable and equitable world for us all. Serving humanity, uplifting the vulnerable and safeguarding our common home is our collective responsibility. That's why I love helping nonprofits like yours navigate through the legal and political minefields on the path towards reaching their goals.
What Others are Saying About our New York Nonprofit Lawyer
There's nobody I know that is more knowledgeable than James, and I spoke to a bunch of nonprofit attorneys. He is extremely knowledgeable . . . and way far advanced. . . . I appreciate his help! – J
★★★★★
James did a wonderful job on short notice, and improved on our initial strategy with great legal arguments. We were very impressed by his knowledge and skills. I am very glad we retained him as our legal counsel – A.Z.
★★★★★
I've worked with James on several high profile projects, and trust him to have my back and get the job done. He continues to impress me with intuitiveness and sense of organization. . . . He will move mountains for you. – K.D.
★★★★★
How can our New York Nonprofit Lawyer help?
Free Initial Consultation of up to One Hour with James Hsui at our New York City Law Firm
---
Legal Services Provided by our New York Nonprofit Lawyer
James Hsui, our nonprofit lawyer provides legal counsel and support to non-profit, non-governmental, civil society and tax-exempt organizations operating in New York City and internationally. He has advised on a wide range of specialized nonprofit legal matters including corporate law, tax law, corporate governance, cross-border transactions and operations, public-private partnerships and government affairs. With extensive experience in international relations, and having worked with heads of state and dignitaries of the highest diplomatic rank, our New York nonprofit lawyer can be trusted to handle all legal matters with political savvy, discretion and diplomacy. All nonprofit legal services are performed by or under the direct oversight of our nonprofit lawyer in our NYC office, and you can take confidence in the firm's commitment to the highest standards of integrity, competence and efficiency.
Here are some of the services provided by our New York nonprofit lawyer:

Formation of Nonprofit Legal Entities
Counsel on the formation of nonprofit legal entities (corporations, unincorporated associations and charitable trusts). Advise on the advantages and disadvantages of the New York Not-for-Profit Corporation, Delaware Nonprofit Nonstock Corporation, and New York Religious Corporation. Provide guidance on entity formation procedures and processes. Prepare nonprofit charter, and oversee filing of charter with the appropriate government authority to formally establish the entity. Advise on establishment of affiliated chapters. Obtain employment identification number (tax identification number) for nonprofit. Counsel on the formation of non-governmental organizations (NGOs) and intergovernmental organizations (IGOs).
Nonprofit Corporate Governance
Prepare and review nonprofit's internal affairs documents, such as its corporate bylaws or constitution. Prepare and review suggested, mandatory and other policies, including the conflict of interest policy, whistle-blower policy and document retention policy. Identification and management of risks and crises. Counsel on nonprofit corporate governance policies, procedures and principles, including fiduciary duties. Advise on board structure and composition. Advise and implement anti-takeover mechanisms. Provide guidance on governance best practices.
Nonprofit Tax-Exemptions — 501(c)(3) and Others
Ensure nonprofit's charter, and bylaws or constitution, meet New York and U.S. federal requirements. Counsel on permissible and prohibited activities of nonprofit. Provide guidance on 501(c)(3) and other 501(c) tax-exemption procedures and processes. Prepare federal tax-exemption recognition requests including IRS Forms 1023, 1023-EZ, 1024 and 1024-A. Prepare state sales tax, property tax, franchise tax and other tax exemption requests as appropriate.
Nonprofit Charitable Registrations
Oversee charitable registration for 501(c)(3) and 501(c)(4) organizations in states, such as New York, which require charitable registration in order to solicit charitable contributions.
Compliance with Nonprofit & 501(c)(3) Law
Counsel on legal compliance related to New York and federal non-profit, 501(c)(3) and tax-exempt law, including with respect to the following: executive compensation, excess benefit transactions, private inurement, public support requirements of public charities, for-profit activities and unrelated business income tax (UBIT), conflict of interest management, advocacy and lobbying, political activities, government relations, fiscal sponsorship, donor advised funds, for-profit and nonprofit subsidiaries, grant making, public-private partnerships, and charitable solicitation and fundraising.
Nonprofit Contracts and Agreements
Prepare and counsel on contracts and other agreements. Negotiate contracts and other transactions. Advise on contracts and agreements under New York contract law. Counsel on enforceability of international contracts. Review contracts to address specific concerns, or to ensure that contract terms are in the best interests of the nonprofit.
Nonprofit Cross-Border and International Activities
Prepare, review and counsel on contracts and memoranda of understanding with foreign organizations, foreign governmental entities, and international (intergovernmental) organizations. Negotiate international transactions with foreign and international parties. Advise on international treaties including the United Nations Convention on the Enforcement of Foreign Arbitral Awards and the Convention on the International Sale of Goods. Counsel on international economic sanctions administered by the Office of Foreign Assets Control of the U.S. Department of Treasury and U.S. export controls, in relation to nonprofit activities. Counsel on the foreign corrupt practices act. Counsel on equivalency determinations and expenditure responsibility with respect to international grant making by private foundations and donor advised funds.
Nonprofit Intellectual Property
Oversee registration of nonprofit's trademarks and copyright. Advise on and support preservation of other forms of intellectual property, including trade secrets. Evaluate risks related to the use of intellectual property. Support enforcement of intellectual property rights. Counsel on international intellectual property treaties, including the Berne Convention for the Protection of Literary and Artistic Works, and the Paris Convention on the Protection of Industrial Property. Prepare and review intellectual property assignment and transfer agreements.
Nonprofit Secretarial Services
Prepare, review and sanitize nonprofit's minutes, records, consents and resolutions. Advise corporate secretary on secretarial duties. Support corporate secretary in overseeing procedures for valid notice and corporate action.
Nonprofit Outside General Counsel
Serve as key nonprofit lawyer and legal adviser in all appropriate transactions. Support definition and development of nonprofit policies, procedures and programs. Provide continuing nonprofit general counsel and guidance on legal risks, legal implications and legal aspects in all matters. Provide legal advice and guidance, and strategic counsel, to the board of directors, committees of the board and senior management, relating to the management and operations. Oversee the selection, retention, management and evaluation of all outside counsel.
Nonprofit Reorganizations and Dissolutions
Counsel on mergers, acquisitions and dissolutions of nonprofit organizations, and advise on procedures and processes. Counsel on special rules for dissolution and transfers of certain assets under the New York Not-for-Profit Corporation Law and the New York Religious Corporation Law.
International Organization Affiliations
Advise on consultative, observer status and other affiliations with international (intergovernmental) organizations and their specialized agencies. Advise on procedures and processes for affiliations. Advise on compliance with a obligations arising out of affiliations.
---
Let our New York Nonprofit, 501(c)(3) & NGO Lawyer Help You!
Free Initial Consultation of up to One Hour with James Hsui at our New York City Law Firm