So You Want to Change the World?

Our New York Nonprofit Lawyer can Help!
Imagine the world you want.
Perhaps you're wondering how to get there. Perhaps you've already started and would like a companion on the journey. Nonprofit law is complex, and you're looking for someone who can guide you through the maze that the law has built around us.
You're seeking a lawyer — not just some business lawyer who works with nonprofits on the side, but a nonprofit lawyer: a trusted confidant who intimately understands nonprofits, and who can help you achieve your vision of a better world.
Hi! I'm James, principal nonprofit attorney at our New York based nonprofit law firm. I began my legal career in the largest nonprofit in the world — the United Nations. Since then, I've worked with 501(c)(3)s, NGOs and other nonprofits in the U.S. and internationally to create a more peaceful, sustainable and equitable world for us all. Serving humanity, uplifting the vulnerable, safeguarding our common home and ensuring that no one is left behind, is our collective responsibility as stewards of this planet Earth. That's why I love helping nonprofits like yours navigate through the legal and political minefields on the path towards reaching their goals.
What kind of world do you want to create?
Let us help you achieve your vision.
There's nobody I know that is more knowledgeable than James, and I spoke to a bunch of nonprofit attorneys. He is extremely knowledgeable . . . and way far advanced. . . . I appreciate his help! – J
★★★★★
Free One Hour Initial Consultation with our New York Nonprofit Attorney
Contact Us Today
or
Call: +1 929 376 8888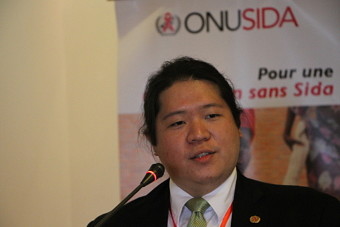 Today, the world is becoming more and more fractured . . . but history has shown us that humanity is resilient, hopeful and has the capacity to join together. Enshrined in the first three words of both the UN Charter and the US Constitution is this fundamental principle: We are stronger together.